Professional Trailer Axles & Fenders Manufacturer
Manufacture Trailer Parts Since 2002
Supply 1500lbs - 7000lbs Trailer Axles & Steel/Aluminium/Plastic Trailer Fenders
Spring Axle

Supply 2000 lbs to 7000 lbs leaf spring axles for America, Canada and Australia market. The axles can be with electic brake, disc brake.

Torsion Axle

We manufacture 1500 lbs to 7000 lbs torsion axles with or without brakes. We produce half torsion axle too.

Trailer Fenders

Supply single axle trailer fenders, tandem and triple axles trailer fenders both steel and aluminium material. Supply plastic boat trailer mudguards and mudguards brackets.
As one of the leading trailer axle & trailer fenders and other trailer parts supplier Haway has been manufacturing and supplying trailer parts for decades. Haway is always supplying high quality trailer parts with competitive price.

Rich Experience

Haway as a professional trailer parts supplier has been producing trailer parts and boat trailer accessories since 2002 and accumulated rich experience over these years. Haway has served wold famous boat trailer company for over 10 years.
One stop shopping most trailer parts can save you valuable time and energy.

Read more >

Quality Assurance

As a reliable trailer parts supplier we promise one-year warranty for our trailer parts. If there is a quality problem within one year we can replace it for free.
We have built a complete quality control system to ensure products quality. Before shipping we provide QC report to customer and let customers to determine whether goods is qualified.

Read more >

OEM Service

Why so many companies choose Haway. Because we do not only supply our current parts but also accept OEM and customize products. Professional technical team and advanced equipment make it possible to meet customers' requirements. Most importantly we can help you make 3D drawings for free.

Read more >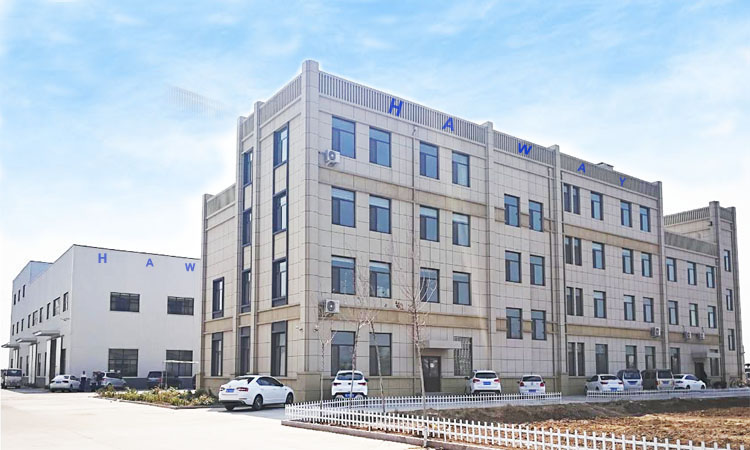 Haway is one of the most professional trailer axles and trailer fenders/mudguards manufacturer in China. We have been committed to the development, production and sales of trailer leaf spring axles, torsion axles, trailer fenders, jockey wheel and trailer jacks since 2002.
Haway is one of the earliest companies manufacturing torsion axles in China. We are also the most professional steel and aluminium trailer fender manufacturer in China. We supply various capacity of trailer spring axles, torsion axles, trailer fenders, trailer jacks, jockey wheel, trailer couplings etc.

Trailer Axles parts OEM&ODM Service
"Parts Make Perfect" is our culture. PARTS refer to trailer parts as well as every small thing in service. These can help you save your precious time and energy.
requesta quote
Based on your detailed purchase request, we will provide a quotation within 12 hours.
Contact us today
Haway as a reliable trailer parts supplier has earn good reputation becuase of quality products and service.
Haway has a strict quality control system and they send me QC report before shipping, few quality problems. It is best trailer parts supplier we worked with.

Kamal Chatila

| D.M.B. Performance Imports LTD.

Haway is a good partner. The product quality is excellent. Their shipping was fast as they have a big warehouse to storage the finished products. I saved a lot of money for renting big warehouses.
I recommend them for anyone's next project.

Ben Kratzmann

| RID fabrications.

I want to say that the trailer axles I ordered from Haway were of high quality. I ordered some torsion axles. They produce according to my requirement completely. The quality are very good. I am so happy with them.

Pavel Maliuha

| G.M. enterprises

Dealing with Haway and Helen was a very nice experience. She always solve my problem in a short time. My order was placed on 23/11/2018 and it be shipped on 15/12/18 a very short lead time. Very happy with the products i received. Thanks again Helen and yes I would order again.


Parnesh Kumar

| Beiben-truck

Elaine recommends their new products to me every year. Although some are not suitable for our market, her information is still helpful. We can get some new ideas and a lot of information about Supply and consumer markets.

Darren Frey

| Five Pty Ltd

What impressed me most is their service. We have developed many new products. They offered free samples. They also make molds for new products for free.
I recommend them for anyone's next project.

Lawrence

| Lightning Motorsport
Leave a message you can get

1.Free sample of one products
2.Free drawings based on your requirement
3.Catalogue of all our products
4.Your inquiry will be replied within 2 hours during working time.
Click To Know More
Contact Us To Get Price Now
If you would like to know more about our products and services, complete the form below, and we will contact you as soon as possible to discuss your requirements.