Steel Tandem Axle Trailer Fenders Wholesale Straight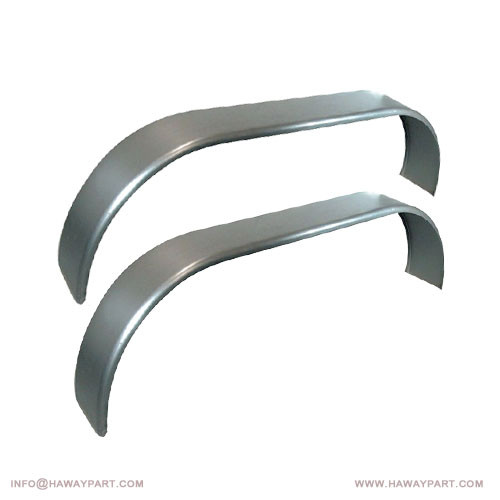 Steel Tandem Axle Trailer Fenders Wholesale Straight

Tandem fenders are the fenders that used on trailers with double axles. The width of tandem trailer fenders is commonly 65'' - 72''
Tandem Steel Trailer fender sizes:
◎ 9'' x 66''
◎ 9'' x 68''
◎ 9'' x 72''
◎ 10.75''  x 72''
◎ Custom size
Most Common size of tandem trailer fenders are 9''. Also some one need 10.75'' or wider fenders. Fender length varies based on trailer manufacturer requirement. But usually they are between 65'' to 72''. If you need custom size tandem trailer fender just
contact us
. We can make as your requirement.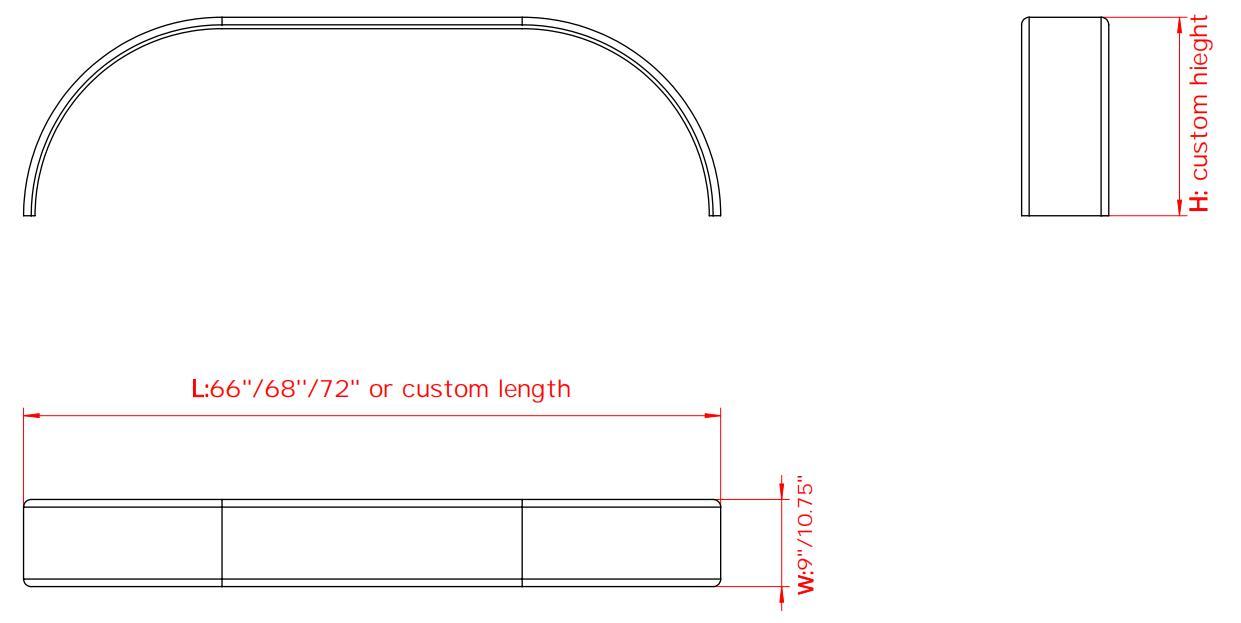 Tandem axle fender material thickness:
➽16GA (1.6mm)
➽15GA (1.8mm)
➽14GA (2.0mm)
The tandem fenders we supply most are made of 15GA (1.8mm) steel sheet. Compared with 16GA, 15GA material is stronger and cheaper than 14GA thick fenders. But material thickness depends on your needs and budget. 
Surface Treatment Choice:
Natural
Painted 
We supply natural surface and painted tandem trailer fenders.
Features of 
Tandem Axle Trailer Fenders
1. The tandem steel fenders are made of high quality cold rolled steel. 
2. Different sizes fenders for choosing.
3. Do not only produce straight tandem fenders but also produce teardrop fenders.
4. Free sample for testing quality.
Note: We are located in China. Considering transport cost, we do wholesale only and do not do retail. 
Minimum order quantity is 100pcs. But we can supply one or several samples to trailer manufacturer or trailer parts dealer. 
Leave a message you can get

1.Free sample of one products
2.Free drawings based on your requirement
3.Catalogue of all our products
4.Your inquiry will be replied within 2 hours during working time.
Click To Know More
Contact Us To Get Price Now
If you would like to know more about our products and services, complete the form below, and we will contact you as soon as possible to discuss your requirements.