Boat Trailer Mudguards Brackets Spring Slidder Carrier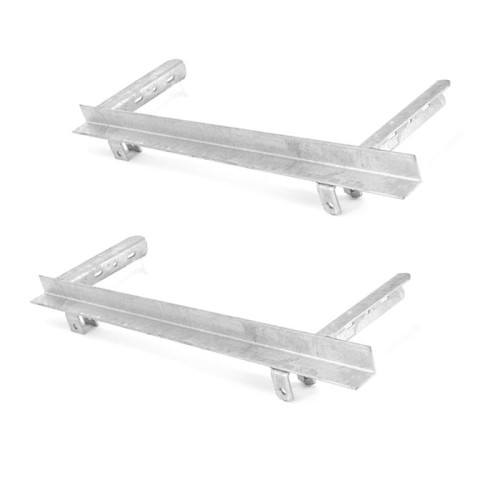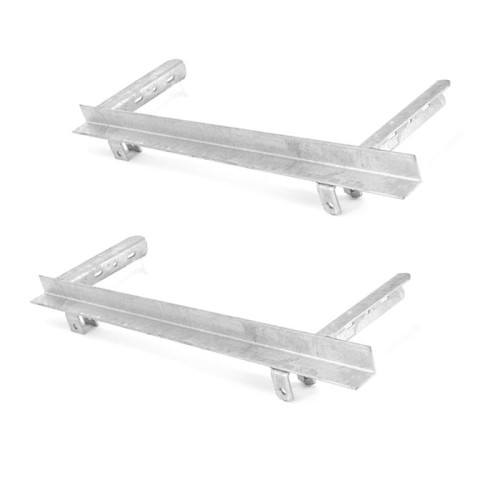 SPECIFICATION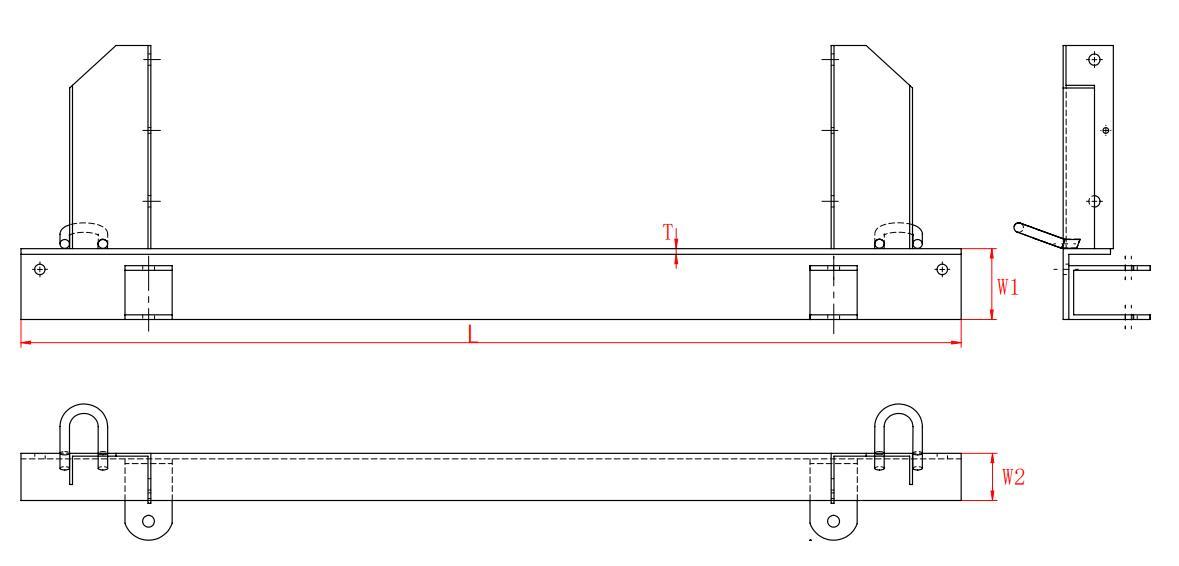 | Length (L) | Width (W1) | Width (W2) | Thickness (T) | Mudguards Size |
| --- | --- | --- | --- | --- |
| 955mm | 75mm | 50mm | 6mm | 13'' |
| 1065mm | 75mm | 50mm | 14'' | 14'' |
FEATURES
The Boat Trailer Mudguards Brackets are mainly used for plastic mudguards. If add a step on each sides they can used on metal mudguards too. 
The main beam is made of steel angle. The two arms are used for support mudguards and make it possible for people to stand on mudguards. 
It is also used as spring carrier. Spring hangers can be welded on it so that spring can be attached on it. 
Boat Trailer Mudguards Brackets are assembled with trailer frame by U bolts. They are very good for boat trailers. 
Fully hot dip galvanized surface finish resist corrosion.
They are made of high quality steel material.
PRODUCTS DISPLAY
package






Leave a message you can get

1.Free sample of one products
2.Free drawings based on your requirement
3.Catalogue of all our products
4.Your inquiry will be replied within 2 hours during working time.
Click To Know More
Contact Us To Get Price Now
If you would like to know more about our products and services, complete the form below, and we will contact you as soon as possible to discuss your requirements.