Slipper Leaf Springs Suspension For Boat Trailer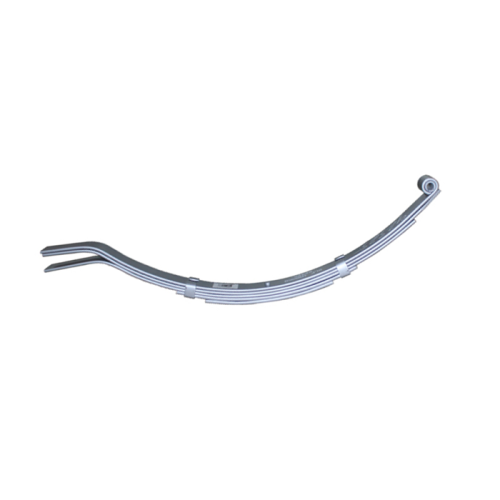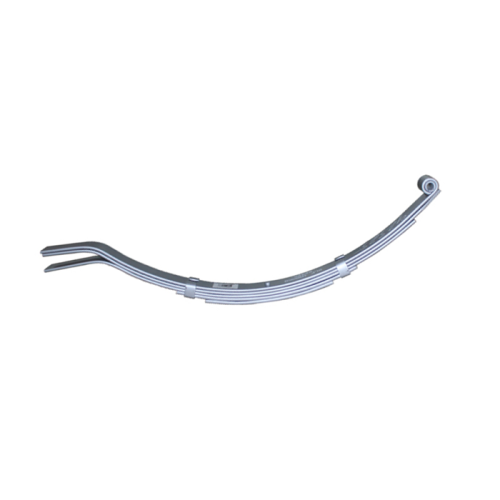 SPECIFICATION
| Capacity  | Size | Length | Free Camber  | Surface Treatment |
| --- | --- | --- | --- | --- |
| 600 KG | 45mm x 6mm x 3 Leaf  | 760mm | 150mm | Dacromet |
| 900 KG | 45mm x 6mm x 4 Leaf  | 760mm | 150mm | Dacromet |
| 1000 KG | 45mm x 6mm x 5 Leaf  | 760mm | 150mm | Dacromet |
| 1200 KG | 45mm x 6mm x 6 Leaf  | 760mm | 150mm | Dacromet |
| 1350 KG | 45mm x 6mm x 7 Leaf  | 760mm | 150mm | Dacromet |
| 1500 KG | 45mm x 6mm x 8 Leaf  | 760mm | 150mm | Dacromet |
| 1600 KG | 45mm x 6mm x 9 Leaf  | 760mm | 150mm | Dacromet |
| 700 KG | 45mm x 8mm x 2 leaf  | 710mm | 110mm | Dacromet |
| 850KG | 45mm x 8mm x 3 leaf  | 710mm | 110mm | Dacromet |
| 1100 KG | 45mm x 8mm x 4 leaf  | 710mm | 110mm | Dacromet |
| 1350 KG | 45mm x 8mm x 5 leaf  | 710mm | 110mm | Dacromet |
| 1500KG | 45mm x 8mm x 6 leaf  | 710mm | 110mm | Dacromet |
| 1700KG | 45mm x 8mm x7 leaf  | 710mm | 110mm | Dacromet |
| 1350KG | 60mm x 7mm x 6 leaf  | 765mm | 150mm | Dacromet |
| 1530KG | 60mm x 7mm x 7 leaf  | 765mm | 150mm | Dacromet |
| 1720KG | 60mm x 7mm x 8 leaf  | 765mm | 150mm | Dacromet |
| 2000KG | 60mm x 7mm x 9 leaf  | 765mm | 150mm | Dacromet |
FEATURES
Slipper Leaf Springs are a part of the boat trailer, which function is resisting shock and also ensures a smooth ride. 
Haway supplies a wide range of boat trailer Slipper Leaf Springs. Our leaf springs are made of high quality material and they are strong and durable. 
All slipper springs used on boat trailers are Dacromet surface treatment to provide more resistance against salt water. 
Spring length means distance from tail to central mounting hole.  Weight capacity is based on a set (two springs).
Leaf spring is an integral part for most trailers. As a trailer suspension leaf springs provide the attachment points for trailer axle, suspending it from the trailer frame. 
Front mounting holes of slipper spring are attached on front spring hanger brackets that welds on the trailer frame and mounted with bolt. The tail of slipper end slides into the rear hanger. 
Above information is our common models. We accept custom products too.
Leaf spring mounting kits are available. Please leave a message with us to get more information.
PRODUCTS DISPLAY
package





Leave a message you can get

1.Free sample of one products
2.Free drawings based on your requirement
3.Catalogue of all our products
4.Your inquiry will be replied within 2 hours during working time.
Click To Know More
Contact Us To Get Price Now
If you would like to know more about our products and services, complete the form below, and we will contact you as soon as possible to discuss your requirements.