Steel Tandem Axle Trailer Teardrop Fenders Wholesale Manufacturer
Steel Tandem Axle Trailer Teardrop Fenders Wholesale Manufacturer 
Specification
We produce two types of tandem trailer fenders, straight and teardrop fenders. They are all design for tandem trailers and have same dimensions. 
Steel Teardrop Fender Sizes:
◎ 9'' x 6''
◎ 9'' x 68''
◎ 9'' x 72''
◎ 10.75'' x 72''
◎ custom size
Our teardrop trailer fenders have the same dimensions with
straight tandem trailer fenders
. 9'' and 10.75'' wide fenders are the most popular sizes. They can be custom size according to custom requirement.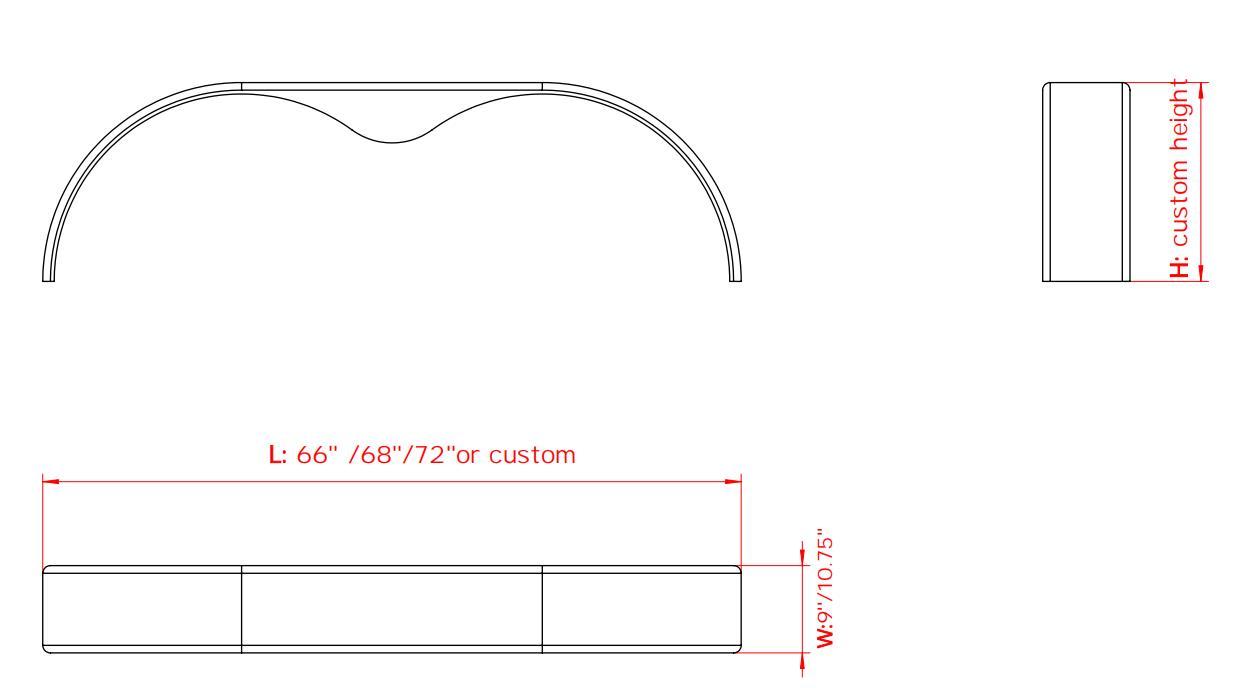 Material Thickness:
Available thickness is 
➽16GA (1.6mm)
➽15GA (1.8mm)
➽14GA (2.0mm)
According to our decades of production experience most teardrop trailer fenders are made of these 3 types of thickness steel sheet. If other material is required we can also meet your needs.
Surface Treatment Choice:
Natural
Painted 
If you need the fenders be painted before shipping. We can do it.
1. The steel construction of the fender offers rugged strength and reliability.
2. Tear-drop design design enhances the look of the trailer.
3. Steel material ensures superior tolerances, concentricity, and straightness.
4. Custom size or design are acceptable
Note: We are a trailer fender manufacturer in China. Considering transport cost, we do wholesale only and do not do retail. 
Minimum order quantity is 100pcs. But we can supply one or several samples to trailer manufacturer or trailer parts dealer. 
Leave a message you can get

1.Free sample of one products
2.Free drawings based on your requirement
3.Catalogue of all our products
4.Your inquiry will be replied within 2 hours during working time.
Click To Know More
Contact Us To Get Price Now
If you would like to know more about our products and services, complete the form below, and we will contact you as soon as possible to discuss your requirements.