Single Axle Aluminium Trailer Fender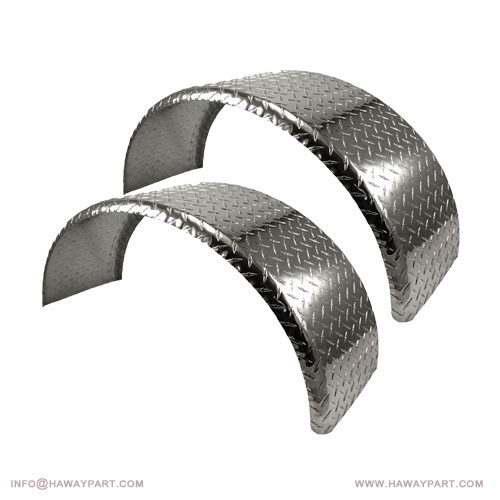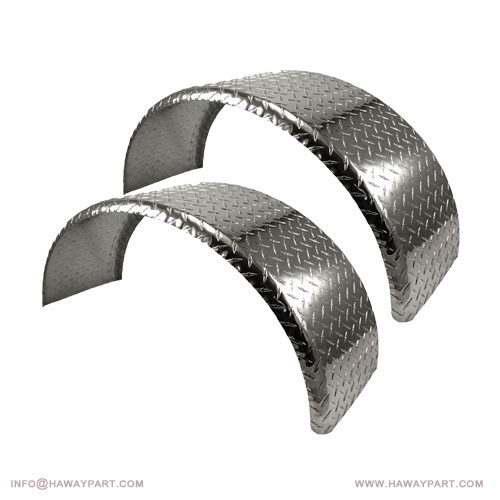 Aluminium Single Axle Trailer Fender Specification
Aluminium trailer fender are made of smooth aluminium or diamond pattern aluminium also called checkered aluminium.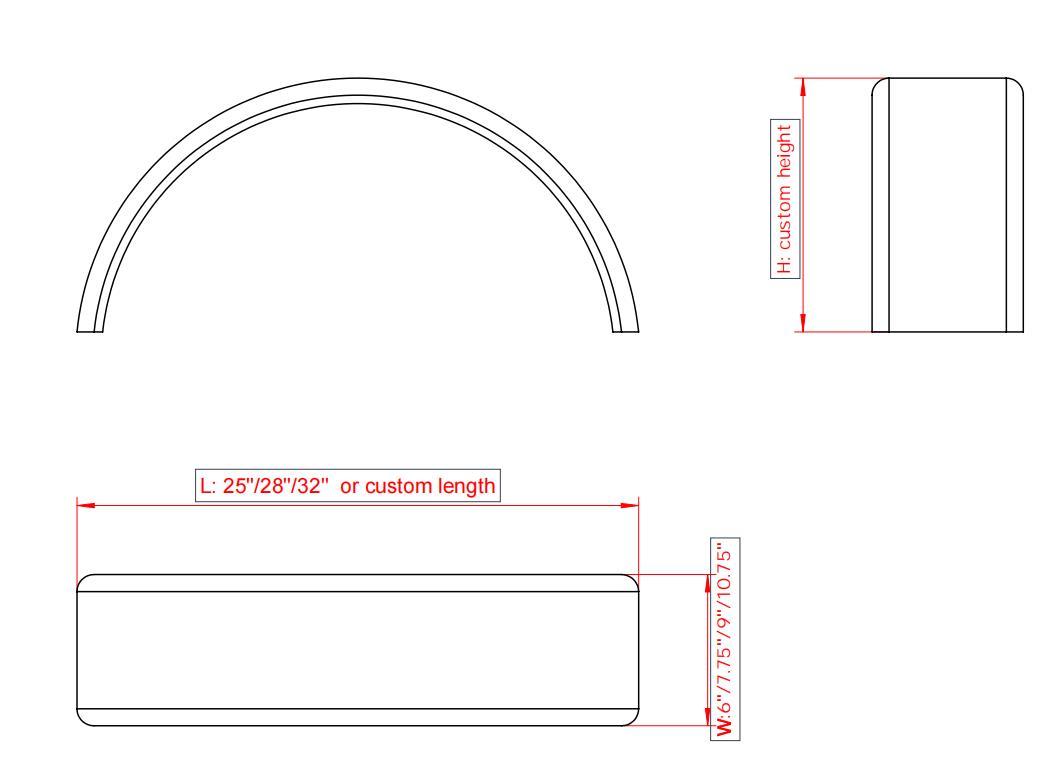 Sizes:
◎ 6'' x 25''
◎ 7.75'' x 28''
◎ 9'' x 32''
◎ 10.75'' x 32''
◎ Custom size
Above sizes are the mostly common used sizes in USA and Canada markets. If you need other sizes we can supply too. No matter what length and height you need for the fenders we can produce, as long as the width is within the above dimensions. 
Material thickness:
➽ 16GA (1.5mm) smooth or diamond pattern aluminium
➽ 14GA (2.0mm) smooth or diamond pattern aluminium
The most commonly used is 1.5mm thick aluminium fender. 
All the aluminium fenders are natural surface finish.
Features Of Aluminium Trailer Fenders
1. Several sizes of single aluminium fenders can be supplied.
2. Custom sizes or requirement are acceptable. 
3. Aluminium fenders is durable and anti-rusty.
4. Aluminium fenders are much lighter than steel fenders.
Leave a message you can get

1.Free sample of one products
2.Free drawings based on your requirement
3.Catalogue of all our products
4.Your inquiry will be replied within 2 hours during working time.
Click To Know More
Contact Us To Get Price Now
If you would like to know more about our products and services, complete the form below, and we will contact you as soon as possible to discuss your requirements.