Boat Trailer Plastic Mudguards Wholesale 13'' And 14'' White Black Boat Trailer Manufacturer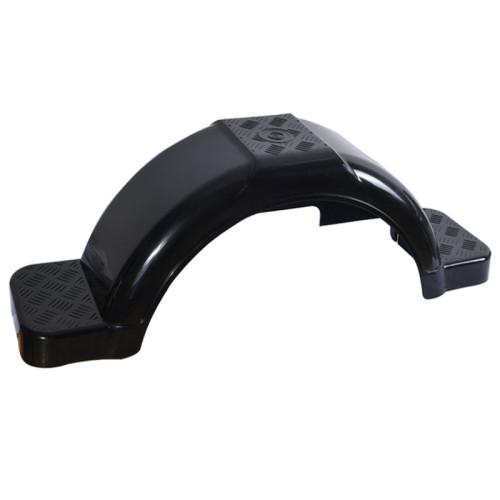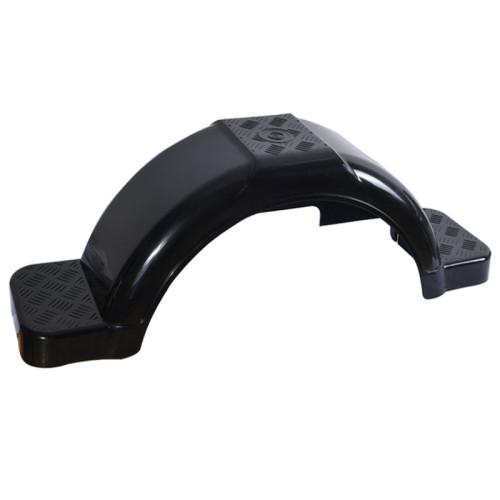 Boat Trailer Plastic Mudguards Wholesale 13'' And 14'' White Black Boat Trailer Manufacturer


SPECIFICATION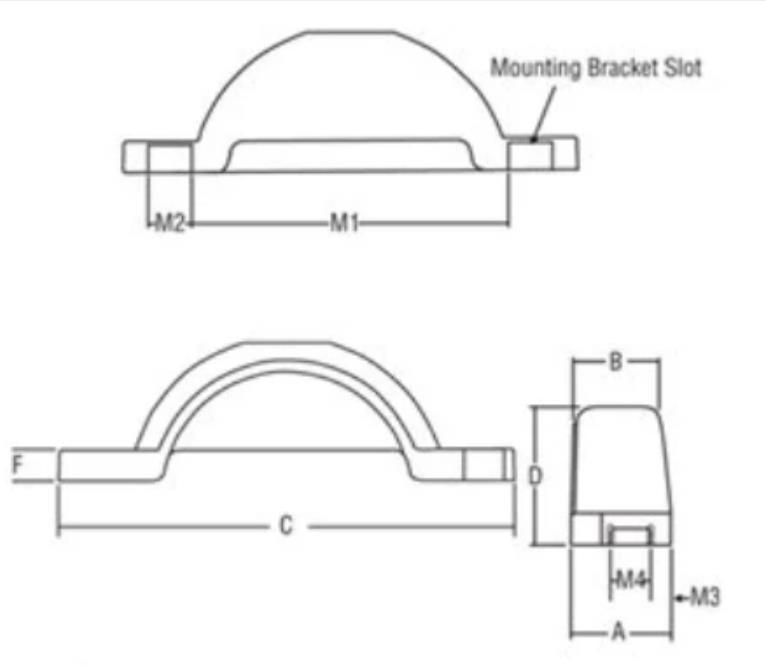 | Length (C) | Width(A) | Height (D) | M1 | F | Wheel Size | Color |
| --- | --- | --- | --- | --- | --- | --- |
| 935mm | 235mm | 300mm | 670mm | 6mm | 13'' | Black or White or Gray |
| 995mm | 235mm | 300mm | 730mm | 6mm | 14'' | Black or White or Gray |
FEATURES
Plastic boat trailer mudguards are made of high-density polyethylene, and corrosion proof. 
There is built in skirt on the back side to help keep harmful material to damage the boat. 
There are 3 steps  with no-slip pattern, the front, rear and top steps on the mudguards.  
The plastic mudguards are strong enough for people to stand on it. 
Easy to install. Just need to bolted plastic mudguards on trailer frame.
The plastic boat trailer mudguards are scratch proof as the color is material color not painted on. 
There is a contoured lip around front to help keep in dirt rocks and debris from flaring up and out of the mudguards.
The plastic boat trailer mudguards are ideal for single axle trailers. They are good for tandem trailers too. 
PRODUCTS DISPLAY
package






Leave a message you can get

1.Free sample of one products
2.Free drawings based on your requirement
3.Catalogue of all our products
4.Your inquiry will be replied within 2 hours during working time.
Click To Know More
Contact Us To Get Price Now
If you would like to know more about our products and services, complete the form below, and we will contact you as soon as possible to discuss your requirements.